Welcome back, everybody. Now today I'm taking a look
at a product called the ID Police
which is an As Seen on TV product that supposedly allows you
to securely protect your documents before throwing them in the trash. Does it really work?
Let's find out in today's video. (introduction music) If you've been watching
my channel for a while, you know I start it off
just doing As Seen on TV products. I still do them
whenever I get a chance. So I ran across this one,
had a few request for it. It's been out for a little while. But finally getting around to it. Also, in 2021, I'm trying
to do more one-off smaller videos on Wednesdays. So that's what it's going
to be this week, the ID Police. So let's crack this open
and see what's inside.
So here it is. Of course, it comes
in this horrible packaging. Fortunately, a few months ago,
I did a complete video of multiple products
to do this kind of packaging. I'm going to start off
with the Slitit. It should work, no problem. I had good luck
with the Slitit on packages like this. Let's see. BulbHead should really
sell something like this to get through all their packaging. Let me peruse these instructions
for a moment here. It's very, it's, it's… I don't know what I expected,
but it's very light. It seems like kind of, you know, dollar store plastic. Doesn't mean it won't work though. According to the instructions,
it says twist the cap to open.
And there it is. It says use firm pressure
slowly rolling the product over any information
you want to cover. If uneven pressure is applied,
it may not work properly. They do suggest putting
the cap on tightly to make sure it doesn't dry out. Let me see what they say.
Can't be used with some rough surfaces, paper that absorbs ink excessively, some types of coated papers, text with raised print,
text printed in color, and text with large fonts.
Let's take a closer look
at the ID Police. I actually bought two pack
of them so I have another one. I paid $20 for it.
I think a single pack you can get for $10. It is on Amazon. It currently has a 4.5 star rating. Their claims are that
it's good for bank statements, credit card statements,
offers, pill bottles, shipping labels. No messy stamps. No need for expensive
paper shredders. Just roll it. No assembly required. They say it's portable.
Can be taking anywhere. For those who have tried it
and leave positive comments, they say it works as advertised. Saves having to shred a document, and it's even fun to use. The cons however say it doesn't conceal
the info well.
The ink becomes transparent
as it dries and someone said
it leaked everywhere. Let me just do a very quick test
of it right now. They say just move slowly
and evenly. Let's see. Oh. Well, that is kind of fun. And you get their brand
marked on over everything. ID Police. Can't go fast. I can see why. It goes through the paper
just a little bit, so you might want
to have something down if you have something important
underneath it. So one thing I'm going
to do for the ID Police is actually mark up
all the different papers I have set aside. But what I've heard is
that the ink can actually change over time so I'm going to let it sit
for a day, and then go through them
more detailed tomorrow. I'll kind of show you
quickly today how it looks.
But tomorrow is going
to be the real test to see how the ink holds up. All right. I should point out
before I get started. This is the As Seen on TV version. There's version on QVC,
on Amazon. Lots of them out there. I really just wanted to see
if this one actually works. I'm going to do my pros
and cons at the end, but one con I can already tell you
is this is a one-time use.
There's no refills.
I'm not really a big fan of that, but that's what
we're stuck with here. I got a whole stack
of things I want to try this on. And what I'm also going to do
is let them sit overnight and see if I can wipe
some of the ink off and see how good
the security really is. So let's get started. How about some
old election instructions? Let's see how we can get with that. I was also going to pull out
a Sharpie and see if I can just kind of Sharpie
out some of this stuff and see how that compares. Let's see. I'm just going to try,
I'm going to try a line of this with just a Sharpie. Now, ID Police. Very quick. Very quick actually. Let me see. Get really close here.
Can you see the information on there? Can you read it? Compare the Sharpie.
Well, you can kind of…
I think you can figure that out. Now so much on the ID Police. Here's some instructions. This is a little bit
glossier paper. Let's see if I can, what I can do about that. ID Police. I think I just like
saying ID Police. It just rolls off
the tongue I guess. This is a glossy paper. So let me see what that does. I guess… What is this from? I guess I bought
some baseball cards.
Let's see here. I guess I can read a word
or two here in there. But I can't read all of it. What happens if I don't let it dry? Oh, jeez! That's, that's not good. Let me see how this looks tomorrow. I'm going to set that aside also. How about a cardboard? This is for the Coop Pillow
which I picked as my favorite pillow
in that comparison. The Coop Pillow is a good pillow. Let me see how…
I'm going to, I'm going to ruin my instructions
just for the ID Police. I'm just going to ID Police
out all this, because I don't really need
that as much, much, so let's see. Wow. As the instructions said,
the larger type's a little bit harder to hide. You can kind of make out
some large letters, but still pretty good. Look at how quick that was. Now here's a really good on here. Something was sent
to my, my PO box. I get a lot of products
into my PO box.
A lot of them I don't do much with, but say
you have something in the mail you want to get rid of.
You don't want that to be in the trash. Let's see. Very quick. I mean I'm kind of liking this. But you know what though? I can, I can make out… I don't know if you can.
I can see my name in there. I can see it. The PO box is a little bit harder
to see, but I can see my name. What if I go over it a second time? Let's see. Oh. I definitely can't see
my name anymore. Here's another piece of paper.
This is a unsolicited mail.
Hiyah! I may have just got on the table. (chuckles) Oh well. It's all,
it's all for the take one for the team, right? So far so good. More junk mail. Boom! I wanted to try white letters
on a dark surface. They didn't really address that
in the instructions. Let's see. That's one pass through.
I could definitely see it.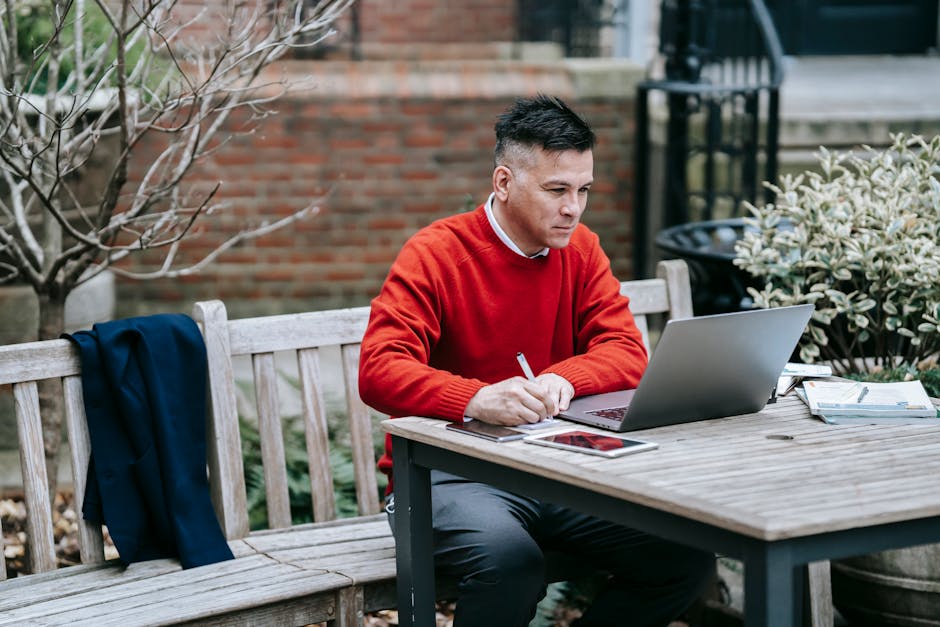 Let me try a couple passes. I can still read that. So I'm going to say depending on, on the paper
and everything, I think that's, that may not
work too well. All right. Here I got a fake bill. This actually was
a Pennsylvania sample bill from their election company. It's funny I was looking
for a fake electric bill to use for this example. Turns out fake electric bills
are a thing. People fake electric bills
all the time out there. I had no idea. But let me see here.
This has like some fake information on it. All right. Here's what we got. 123 Main St. Anytown, Pennsylvania. Can you still read that? Not really. It would be tough. Let me try another one.
The account number with a bunch of zeros on it. Can you see all those zeros?
I can't see them. You know, it is,
there is something oddly satisfying about this. Let' try a receipt,
because the receipts are kind of slick. There's a different type
of texture to them. Seem to go on there pretty well. Not bad really. All right.
Finally, I want
to try one more. This is another one
that's to my PO box. Let me just try this. I am noticing something here. Let me show you a little closer. I can kind of see
my PO box when I look at it just at the right angle. So, yeah. If it's very sensitive,
you might have to go over twice. I'm not sure. One more thing I want to try.
I really can't show you close up, because it has
sensitive information, but this is a pill bottle. They do say you can use it
on pill bottles. Let's see. I'll be back here where
you can't see, see what it says. That's kind of a little bit awkward
going around that corner there.
And the ink seems like it kind of is not even.
And I can, I can still read
some stuff on there. I can still read
everything on there. So I don't know. Let me go up and down. Oh, I'm just smearing it. Actually, the second pass
made it easier to read than the first pass,
so I'm not, I'm not going to show that. No. I don't know about that. That's a kind of a slick surface,
so maybe that has something to do with it? But I'm going to let these sit
for 24 hours and then I'm going to see
if I can wipe the ink off any of them and see what, what results we have that.
So come back 24 hours and finish this up. All right. So it is Day 2.
I just looked over all the, the things I tried yesterday.
I'm not as impressed
on the second day. It looks like the ink
kind of faded in some cases. I scanned everything in,
so when I'm looking at them, I'll show them
on the screen a higher quality than what I can show you
from the camera. So let's get started. Let's pull another one off.
How about the, the package? Let's see
what we got here. Oh, yeah. I can see it. PO box 530572. Oh, yeah. I can read everything. This seems like it's faded
a little bit since yesterday. The text wasn't as obvious
to read yesterday. Let's keep going.
Let's keep going. Another package here. This one I have two swipes on. And I, I can't read that. Nope. Can't read it. Oh, wait. You know what? If I put it up the light,
I can kind of read it.
But not everything. I'm going to say this is
kind of a moderate pass. The cardboard really absorbed
a lot of the ink, so, so I don't really need a… I, I can ready every word
of the cardboard. Cardboard was not impressive at all. How about the fake bill? This is the kind of material
that you'd find on checks, on regular papers.
Let's see what we got here. Well, that's kind of hard… Well, I do see 123 Main St. I can read that. Let me go to the account number
at the bottom. I can kind of see all the zeros
on there. Not as easy. I mean it's kind of iffy. I do… I see automatic bill pay. I can kind of… I can read probably 75% of it. The next one is interesting. The baseball card pamphlet.
This set overnight. Look what happened
to the ink. It just kind of, it kind of spread out. Almost like it was smeared.
You can see where I smeared right there.
But let me see if that means
I can read it any easier. Like on the left side
where it's lighter, I can actually read all
the words there, but as it gets darker,
I actually can't. So it's kind of a, kind of hit and miss. I didn't put this on water
or anything. I just left it out. And that's what happened to it.
Very strange. How about the,
the election document? Although I can read that. This is a little bit larger type. Las Vegas City Clerk.
I can read that. City. City hall second floor.
I can, I can read it. Now with the, the Sharpie,
I can read that too. Oh well. Let's try the, the envelope
and see how that looks. PO box. 19807? Las Vegas Nevada 891312.
I can read it. I can read it. I'm disappointed I can read that,
because this is a very common type of paper. How about the advertisement? With my address on it. I can definitely read that.
Po Box 530572. Disappointing. Now, the pill bottle
that I'm not going to show you.
Wow, it faded really badly.
I can read everything. I don't even need
a magnifying glass. It's, it's… Kind of like the cardboard,
it was just, everything faded on that one. How about the receipt? You know what?
The receipt, I really can't… It seems like the text might
be the most difficult to read of all them on the receipt. I thought this was
going to smear, but it didn't smear. But look at that. I think the receipt
is a resounding success. Everything else is kind
of hit or miss. The only one I didn't scan
was the black glossy one, because it looked bad
in the first place. But, it didn't really change overnight,
but you can still pretty much read it.
Nothing really changed, so I didn't bother scanning it.
What I want to do now
is actually see if I can wipe into that off, especially on the slicker surfaces.
Let's try that out. I've just got kind
of a damp paper towel here. Let me see what happens to the ink. Not very secure now, is it? Didn't really expect it
to be that easy. Let's try this one. Oh wow. Look at that.
Oh my goodness. Wiped right off. And this is after 24 hours.
This isn't just fresh. It's been sitting there
for a whole day. Now this is just regular paper. I can't imagine wiping off
this one. Let's see. Oh, see. That's that,
that's on the regular paper.
Not so bad. It's actually making it
harder to read. Okay. So, coast is clear
on, on this matte paper. Let me try the receipt here. On the receipt, wiped right off. Well, I'm going to say
if it's on regular matte paper, you have a good chance
of a stain, but on, on anything that has
any kind of a gloss to it, not so good.
These have pretty good reviews. I'm not discounting those,
but I'm not as impressed as a lot of the other people
who have used these. Maybe this is just the ID Police? But the ratings of the ID Police
seems about the same as all the other ones. I'm not sure I would trust
some sensitive documents to this with one pass. Maybe a couple passes
and let it sit and see how it looks the next day? But as the ink dries,
it seems like it becomes less impressive
than we first use it.
So… If you use it, it looks great
and throw in the trash can, it might not look that way
the next day. But if you've tried the ID Police
or something like it, tell me what you think
in the comments below. I appreciate you watching
and I'll see you next time. I'll be doing my pros and cons
at the end, but one con I can already tell you
is this is a one… That's going to be a blooper reel..